The AL. Ringling Mansion is located in beautiful Baraboo, WI at 623 Broadway Street. Come stop in for a historic tour! View the grand opulence of the home of one of America's greatest showmen!
Re-opening for Guided Tours
After our tour season was delayed by almost two months, we are preparing to re-open the Mansion to allow visitors again by taking necessary precautions to prevent spread of the COVID-19 virus. Please read about our announcement on our latest news post.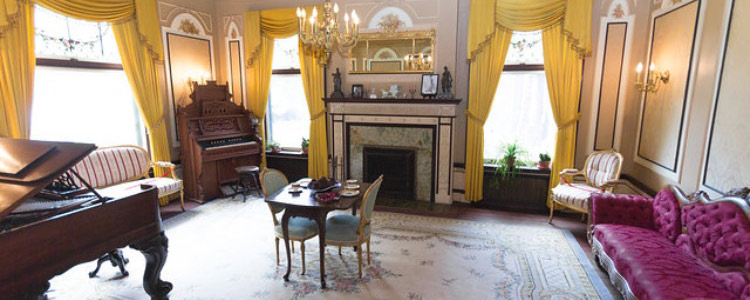 Call us if you have any general questions about the AL. Ringling Mansion: (608) 448-7455
---
We plan to offer two of our upper bedrooms for overnight stay. Additionally, our Lou Ringling Ballroom is currently being renovated to become the AL. Ringling Brewery Company featuring an original family recipe!