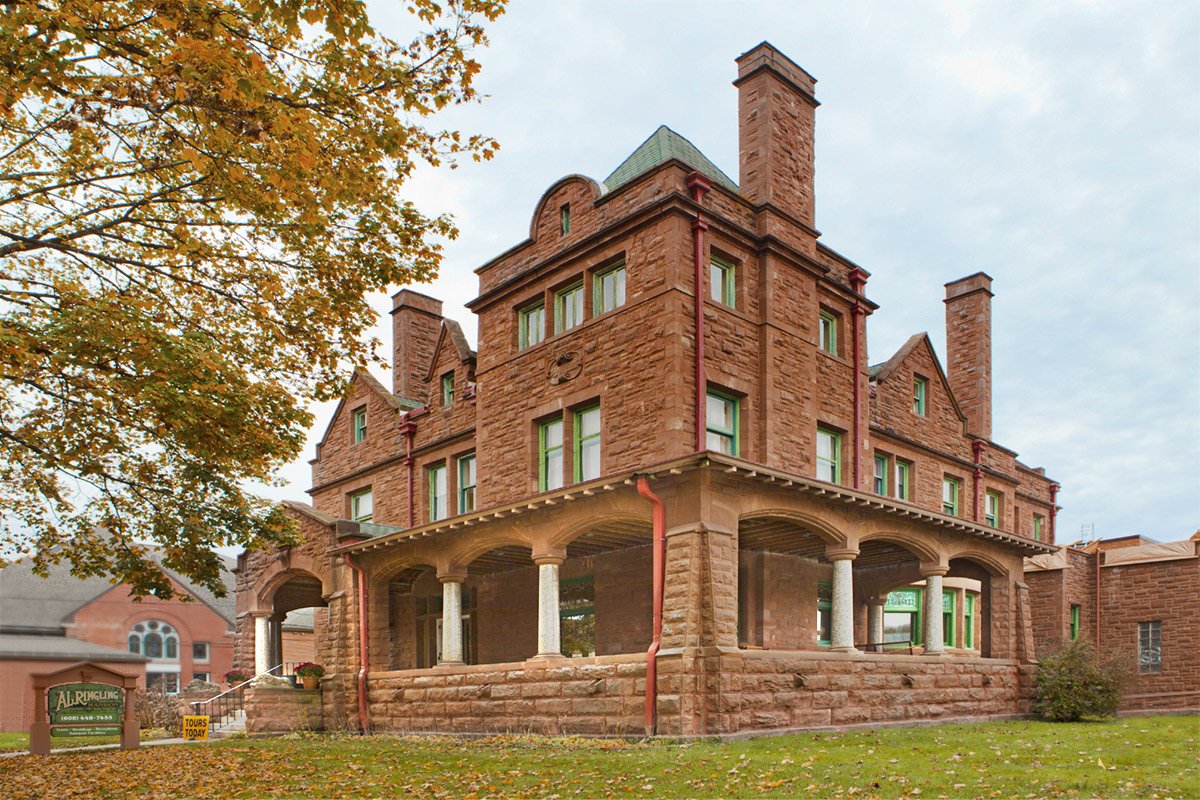 Built and completed in 1906.
This spectacular red stone mansion was the home of legendary circus showman AL. Ringling and his wife Lou, and later it became the home of Ida Ringling North, AL.'s only sister. AL. was the eldest of the five famous Ringling brothers. The Ringling Bros. Circus was at its peak when the mansion was built. Since 1976, the Mansion is listed on the national registry of historic places.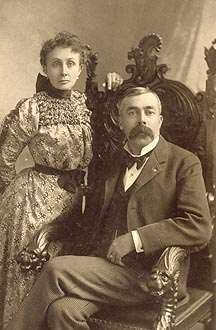 AL. & Lou Ringling
Please stop in for a tour!
The AL. Ringling Mansion is currently undergoing restoration bringing it back to its original grandeur, and we offer guided tours to show off our progress. Guests will see original furnishings, amazing hand-carved woodwork, Tiffany glass, ornate murals, and hand-decorated ceilings. The mansion was constructed by Carl and George Isenberg, Romanesque Revival in style and designed by famed architects Kees and Colburn.
View tour information.