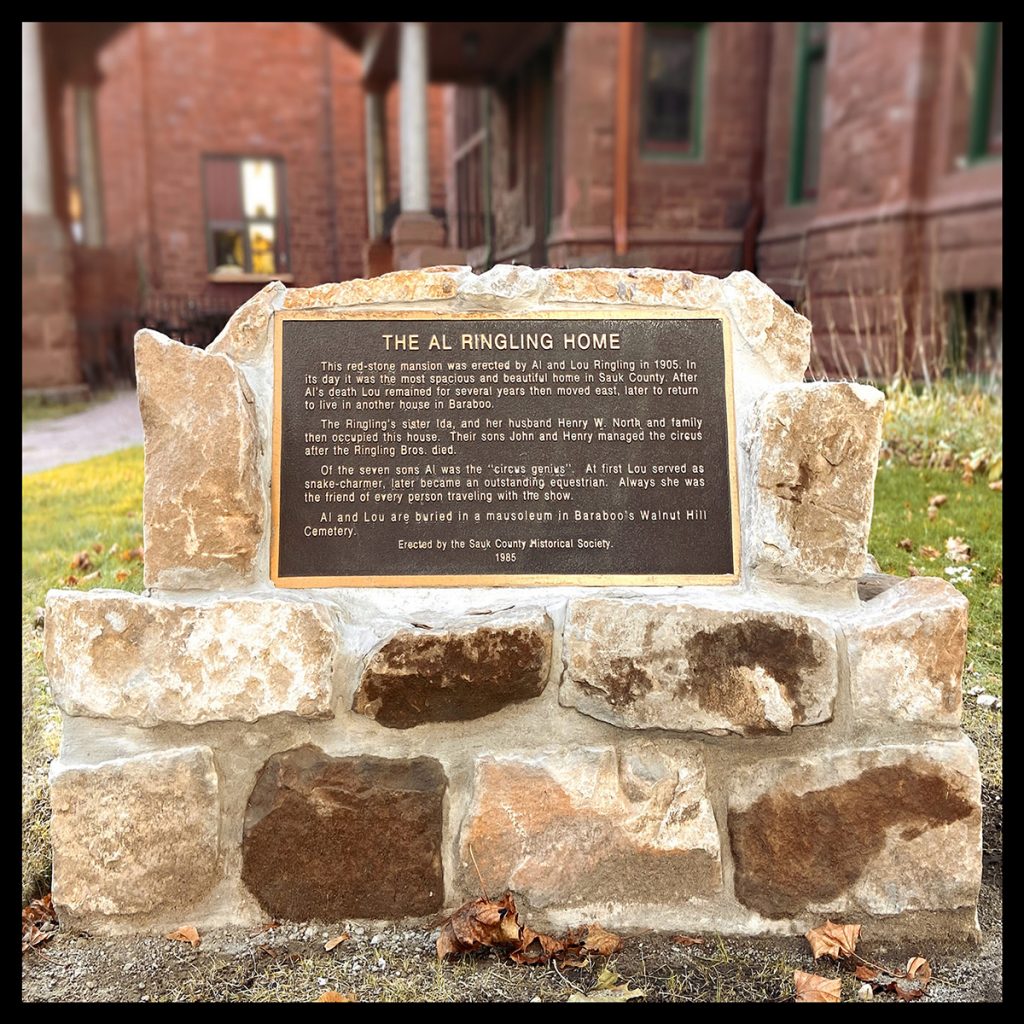 For 35 years, this plaque has been displayed on a post in front of the AL. Ringling Mansion. We hired a local mason this year to construct a base to embed the plaque for a nicer setting. The stone bricks were sourced from the foundation of the carriage house that was built along with the Mansion in 1905.
As a side note, that carriage house was torn down in 1948 to construct a ballroom (later known as the Lou Ringling Ballroom) that was converted to the brewery taproom that it is today.
The plaque reads:
"The Al Ringling Home – This red-stone mansion was erected by Al and Lou Ringling in 1905. In its day it was the most spacious and beautiful home in Sauk County. After Al's death Lou remained for several years then moved east, later to return to live in another house in Baraboo.
The Ringling's sister Ida, and her husband Henry W. North and family then occupied this house. Their sons John and Henry managed the circus after the Ringling Bros. died.
Of the seven sons Al was the 'circus genius'. At first Lou served as snake-charmer, later became an outstanding equestrian. Always she was the friend of every person traveling with the show.
AL. and Lou are buried in a mausoleum in Baraboo's Walnut Hill Cemetery.
Erected by the Sauk County Historical Society. 1985."