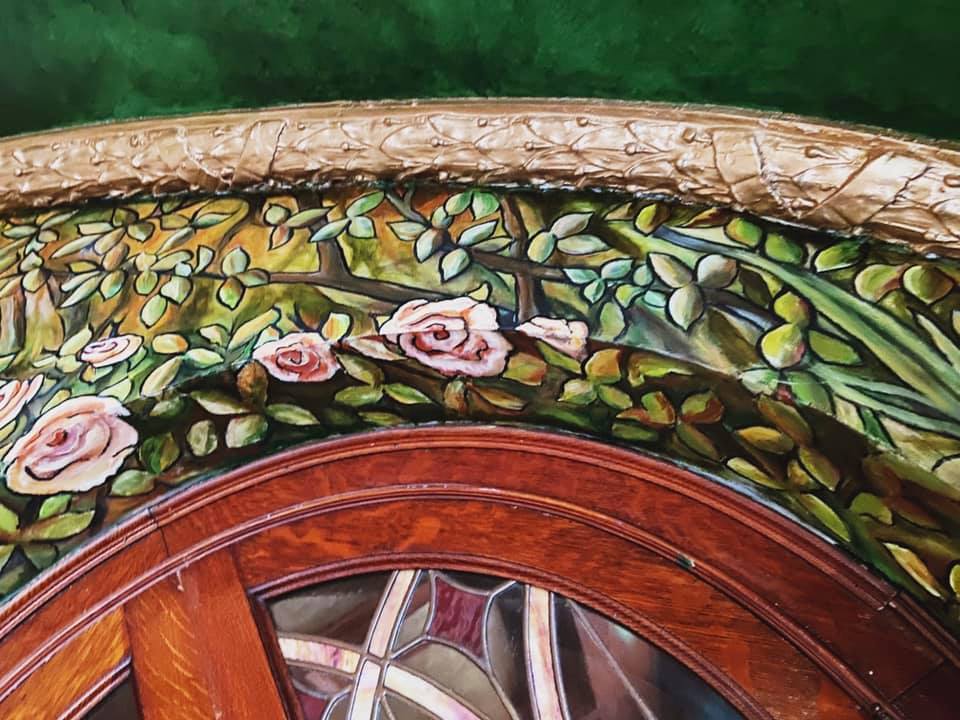 Our 2021 tour season opens this Wednesday, March 3rd so plan on venturing on a guided tour at one of the nation's historical sites!
Immerse yourself: Step into the world of how AL. & Lou Ringling lived. We take you from room to room, where historical archives and artifacts are on display from the Ringling Family and the traveling Ringling Bros. & Barnum & Bailey Circus.
Over the past several years, areas of the Mansion have been, and will continue to be restored as part of preserving the Ringling history.
: This is a section of the dining room featuring restoration work by multiple artisans using an antique photograph as reference.
HOURS OF OPERATION

Our spring schedule is Wednesday to Sunday, from 11am to 4pm, matching the same days as the AL. Ringling Brewing Co. next door. No appointment necessary, simply come to the Broadway Street entrance during operating hours and wait for the next available tour. Guided tours occur every hour, on the hour, with the last tour starting at 3pm. The tour includes stops in both the mansion and the brewery.